"I just got back from Central and Siam,"
"Yea? Biggest in Southeast Asia" she replied in a distinctive Aussie accent. "We beat out Singapore."
That was the crux of the conversation I had while helping a pretty 40 something with her Prada and Gucci shopping bags as I got back to the hotel today.
The "biggest" that we were talking about was shopping malls. Incredible, huge, fancy and busy, what else can be said?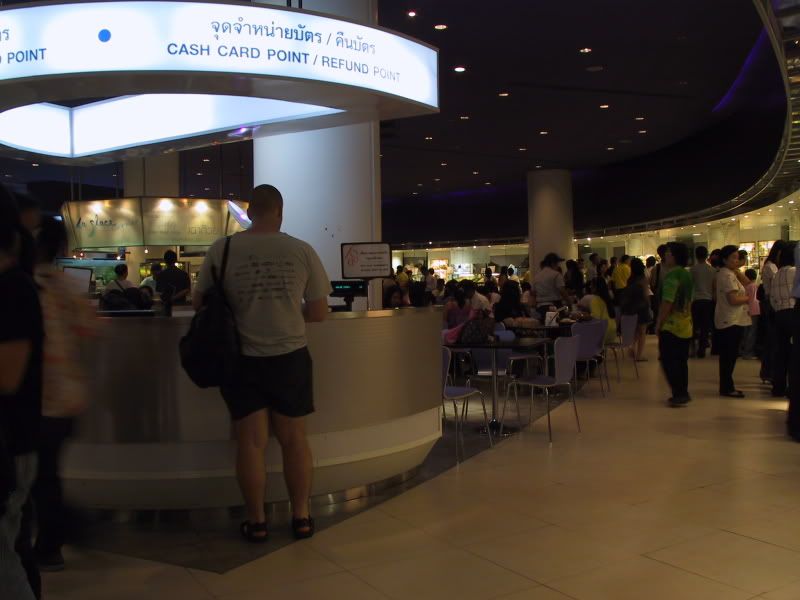 Central is eight floors that just puts your brain into consumer overload upon entry. Siam, is smaller though not much, and they take up adjacent city blocks rising 8 – 10 stories of merchandising heaven.
Siam is the fancier and includes a world class aquarium in the basement while Central merely has the fanciest bowling alley I have ever seen. Ok that may not be saying much given the state of US bowling alleys, but trust me this place is fancy.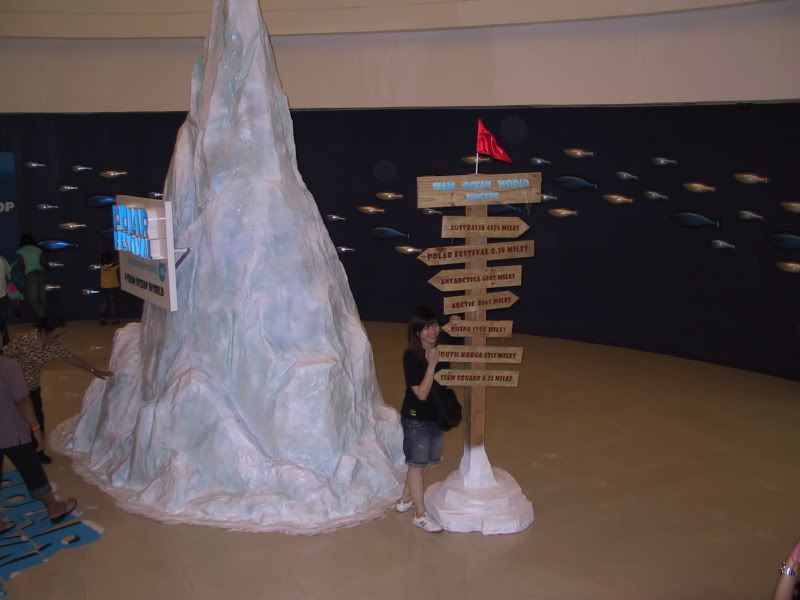 Siam has an IMAX and an 18 screen movie theater with five of the screens being something called "Ultra Screens." I have no idea what that is, but it costs 600 Baht to get in (about $18) so I guess it's nice, I'll probably find out soon.
But Siam doesn't stop with "Siam Ocean World" or IMAX, they also have an entire floor devoted to auto sales and that of the serious sort. Ferrari, Porsche, BMW, and Lamborghini to name the show stoppers. I guess it makes sense that these dealers or on the sixth floor. I wonder if delivery is included?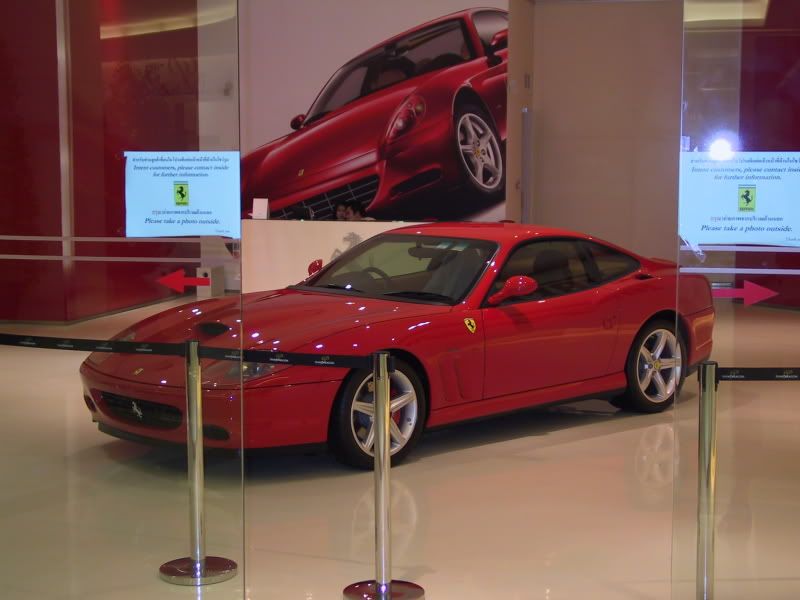 You can' tell from this post, but today I actually went to see the most popular Erawan statue in town, but it started raining so I headed to the mall. You'll have to wait until tomorrow for the Erawan story, but don't you dare miss it. It is something special, at least it was to me, and I think you'll find it more than interesting. Stay tuned.
Oh, one more thing, take a look at today's "Fried Rice with Seafood" Ok, Maybe you shouldn't Take a look, but if you do, look for the tentacles. Bon Appetite.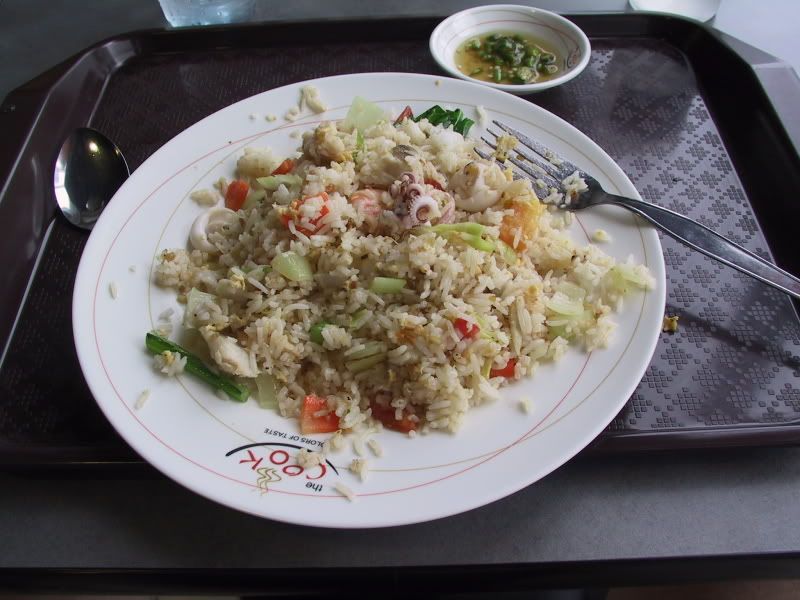 oVo