It has been five days since I posted to this blog. You, my faithful readers have every right to say to yourself "What the heck is going on with Mike?" Notice, you should say that to yourself... not necessarily to me.
Here is the deal. We moved from the hotel into the apartment last Saturday. In the hotel, I had gotten into a groove. I knew the neighborhood and was comfortable with the means and methods of getting around and accomplishing the things I needed to accomplish. But when we moved, it was like I was once again in a whole new world. Even though we are only five minutes drive from the hotel (assuming reasonable traffic) there are very few people here who speak engish. Lots of people speak Japanese. It turns out that the Japanese International school is near here so there is a natural attaction for those folk in this section of town. There are also no shopping mallls and there is no meaningful public transportation. I had become so dependent on the sky train (BTS), now that I am a 25 minute walk from it, I felt crippled.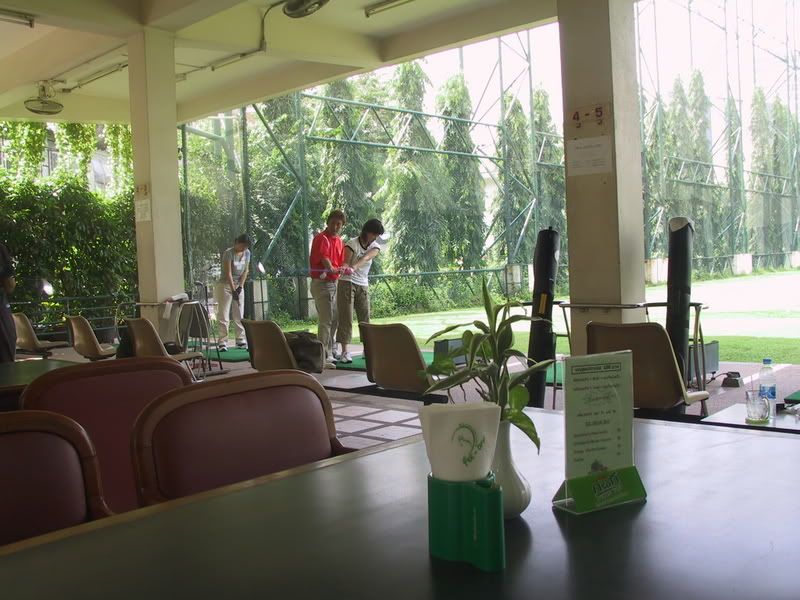 But today, I got all that solved. Another ex-pat called and wanted to go to the driving range. I didn't know where to find one, but he did. It was a thirty minute walk to the BTS and then one measly BTS stop East to the range. But what I learned will set me free.
It turns out that my apartment complex is also the residence of the owner of the building. He lives two floors above us. And when he got ready for a new Mercedes, he retired his old one (maybe five years old) to service as a shuttle from the aparment building to the BTS, free of charge for all his tenants. My thirty minute walk is now a 5 - 10 minute drive so I got to the driving range in about 15 minutes. Pretty cool.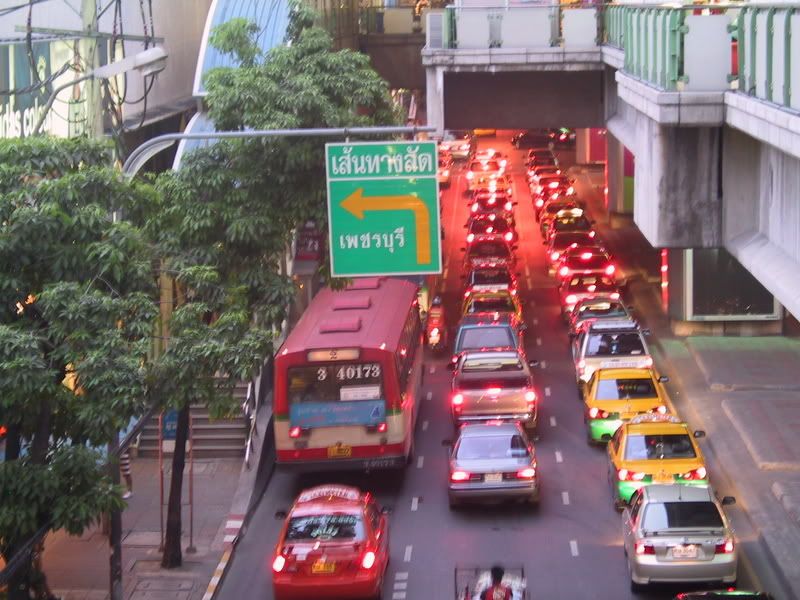 I also rode my first cross town bus today. I don't have a route map yet, but Bus route #25 goes East/West down Sukhumvit all day long. Miss the bus? Wait five minutes, there will be another #25 along pretty soon. As #25 appoaches the bus stop, hold out your hand to let the driver know you want to ride. He will stop....well, pause until he knows at least one of your feet is on the bus, and then he'll take off again. Don't start thinking that I am kidding here. My left foot was on the bus, and my right was barely off the curb when the bus took off today. And herky-jerky only begins to describe the driving style, but as you scramble for a handhold, a nice lady who never heard a word of english that made her mad (or that she understood) will hold our her hand and you will put eight Baht (22 cents) into it. She will then hand you a receipt and you are welcome to stay on the bus all day. The non-airconditioned bus.....The BTS is nicer, and maybe faster, but the bus is great for going places in between BTS stops.
So I got back around town today, and maybe now I'll work my way out of the dumps that accompanied having to learn a new neighborhood for the seoond time this month.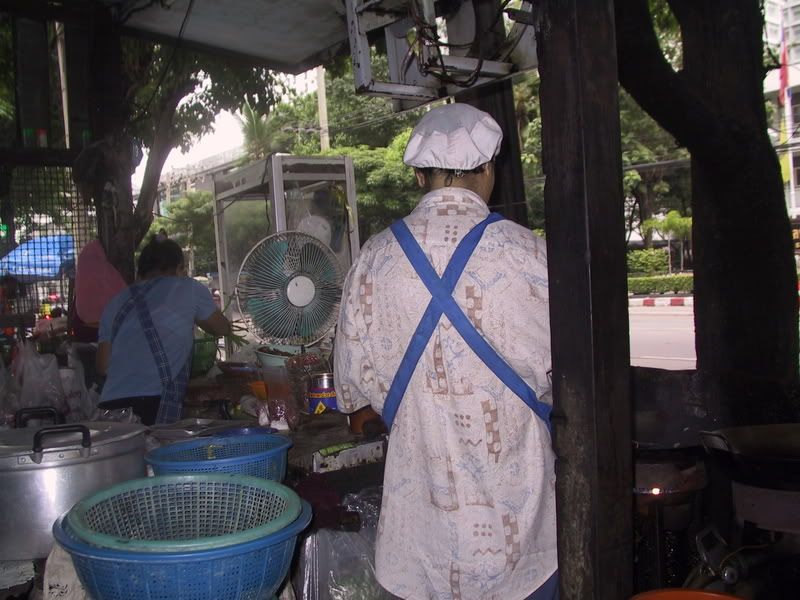 Hey, ya wanna see our new personal chef? This guy cooks whatever you want on the corner of Thonglor and Soi 19 - I can almost shout my order down from our balcony.
oVo