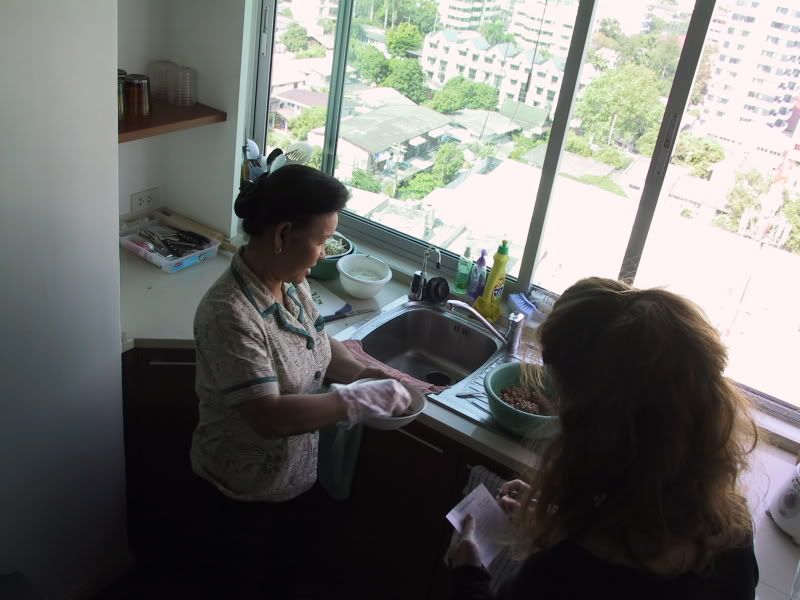 Unlike most of Thailand, Brenda had today (12/25/2006) off for Christmas. So it was an unsual day when both Brenda and our Maid/cook, Suporn were here at the apartment. To take advantage of this unusual alignment of the stars, Brenda decided to ask Suporn for a Thai Cooking lesson. She wanted to learn how to make Spring Rolls (Suporn pronounces it Sa-ping Roll.) I have no idea what went on in the kitchen, but there was giggling and laughing along with note taking and even some actual cooking.
I tried to get Brenda to give me her notes so I could share the recipe with you, but it is now a closely guarded secret.
These rolls really are good. You can tell from these pics that these are the fried version which we generally think of as Egg Rolls, but tomorrow they are making the version that doesn't get fried and has only vegatables in it. The food continues to be pretty good around here. No Christmas turkey or ham, no sweet potato casserole, but somehow I didn't miss it much.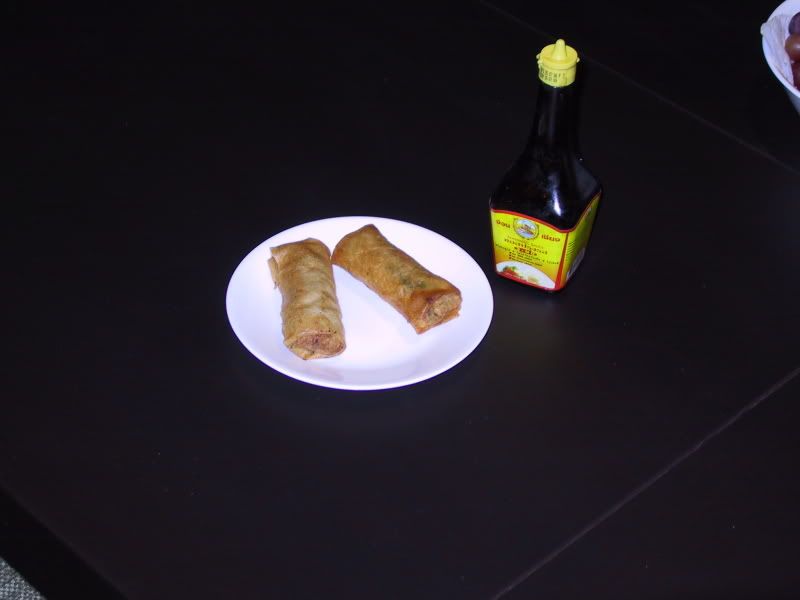 Don't forget that you can click your mouse on these pics to get a larger version or you can go to the
Food section of my photo album.
Merry Christmas to everyone!
oVo