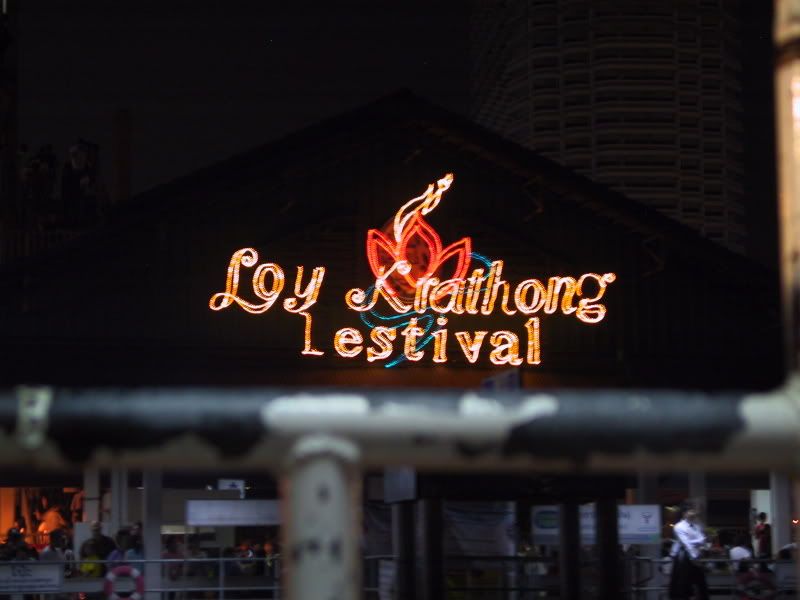 Loi Krathong (kra-tong) is a festival held here in Thailand during the full moon of the 12th lunar month. Apparently that happened last night because Loi Krathong was held at the river and in waterways all over Thailand. Even some hotel swimming pools are used to carry out the rituals.
The central idea of Loi Krathong is to float little boats made of flowers and adorned with candles and incense on the river. They really look more like centerpieces for a nice dinner, but in this case they are offerings.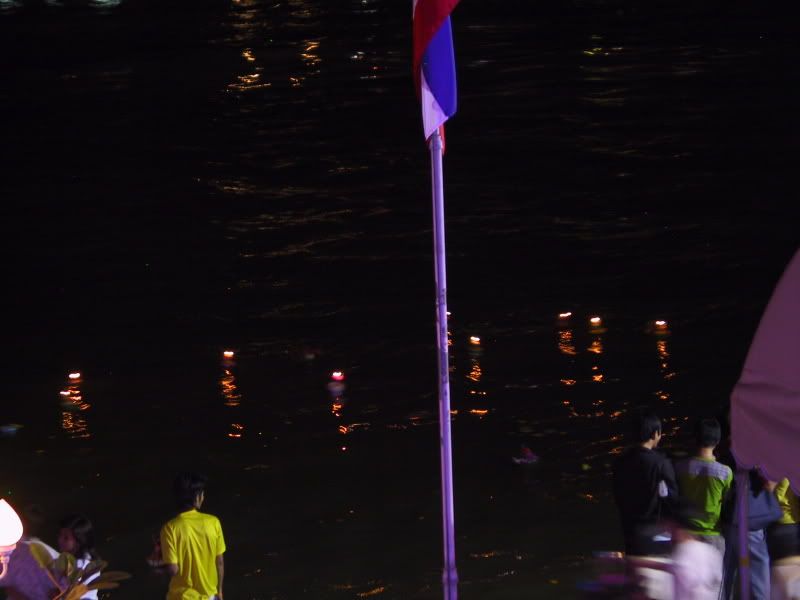 From what I gather, the festival was originally secular and was to celebrate the harvest, but from the demeanor of the participants, some have incorporated some religious aspects in their evening.
Some Thais tell me that the festival is to thank the river for its life giving water. Some say it is to thank the river for not flowing out of control and drowning everyone. Some say it is to make offerings to the river goddess (or water goddess) and others say it is to release all the bad things in your life into the water to be carried away forever. The most interesting reason I was given was to apologize to the river for all the pollution that they put into it during the previous year.
To witness this festival, two of our ex-pat friends and I headed toward the river tonight using the sky train as our transportation (40 baht round trip.) After we found the river, we crossed on a ferry boat (3 baht one-way - remember there are roughly 37 baht to the dollar) and found a Chinese restaurant on the river that we could get into without reservations. We got a pretty good table with some pretty good waitresses and enjoyed a buffet style dinner while waiting for dark.
As dusk came and went, river boats decked out for dinner cruises headed away from their docks, and more and more people crammed themselves onto the limited waterfront. Prayers were offered and offerings released. Dinner was consumed and music was enjoyed.
Whatever the reason for the festival, the river and its canals around BKK are crowded and fun places to hang out on this festival evening. Most folks seem to just have fun releasing their offerings, but some are quite serious and make long prayers on their knees prior to the release.
The big winners, as in the US are the merchants and restaurateurs who jack up prices to outrageous levels and undoubtedly make several months worth of profit.
Oh! Did I mention that we had great waitresses?
oVo