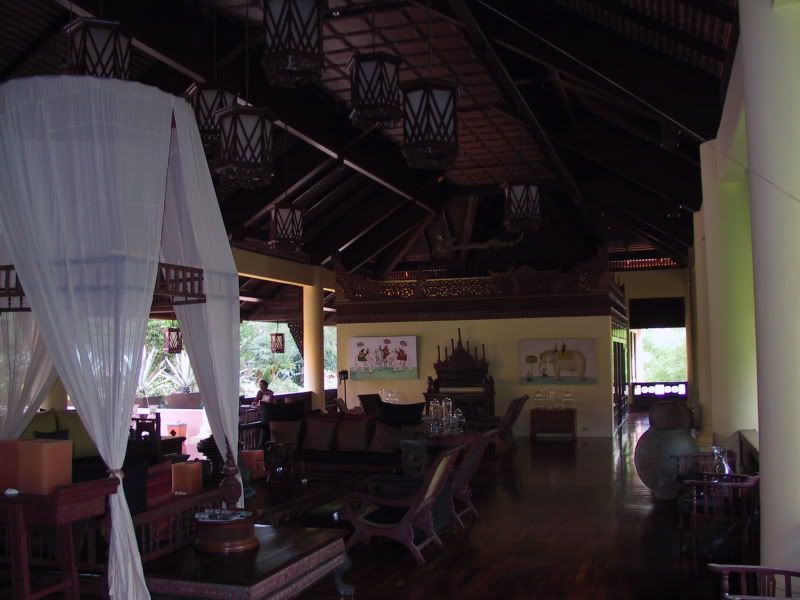 The Anantara Resort in Hua Hin Thailand is a true resort. It has accommodations to rival anywhere that I have ever vacationed which is even more surprising given that it is in such an out-of-the-way place. There are reasons to visit Hua Hin. At least the King thinks so. His beach palace is located only a couple of miles down the beach from Anantara.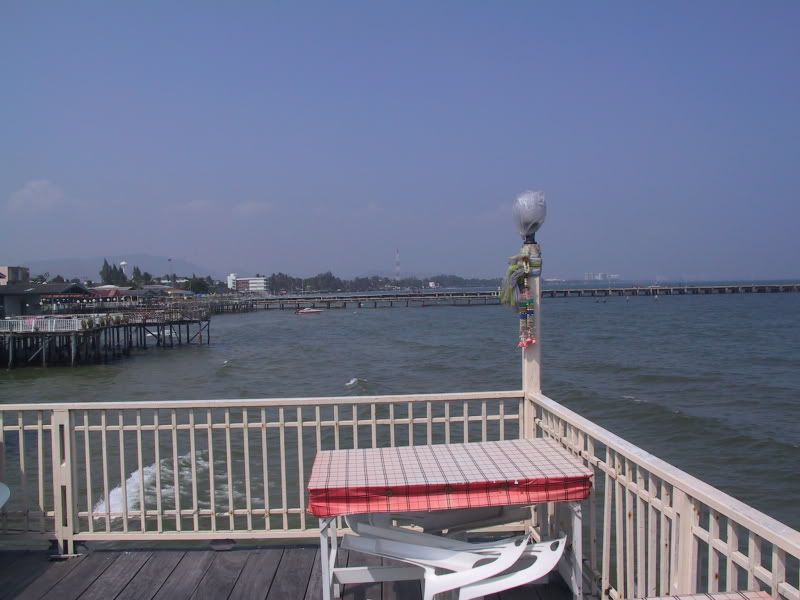 But "beach" must mean something different here than at home. You would more likely consider this beach a seawall. Only at low tide are you able to see more than a very few feet of sand, and then only in a few select places. Never the less, the Gulf of Thailand is accessible at Anantara, and like most resorts they have ample space around their two pools to accommodate those who prefer a less salty dip.
Hua Hin
itself is a confusing place in that I couldn't find much of anything in the town that was interesting. The main street though town is six lanes, but the traffic did not seem to warrant such a large thoroughfare. And as beach towns go, it wasn't particularly well developed for the purpose. It was just another Thai town with some tourist areas, and a night market with plenty of folks looking to relieve you of your Baht.
There are some good seafood restaurants along the waterfront, and lots of tourist oriented shops like in any beach town. But for me, there just was not "difference that makes a difference" in this town. Oh well, it was still a nice weekend for a Wednesday, Thursday and Friday.
I took a quick trip to the Pa LA-U waterfalls about an hour and fifteen minutes drive from Hua Hin. It was a nice trip that offered a casual walk through the forest alongside a small river.
Pa La-U has two falls, the minor and major falls. The major falls is about 25 to 30 feet high, which gives you a pretty good idea of the minor falls. Still, it was fun to do the hike and get off the beaten path. I was with two friends and we had the place all to ourselves most of the time. But after we had been there an hour or so a small tour group showed up to help us enjoy the trip.
Several of the girls in this group were not at all amused by the hundreds of carp that have grown familiar with the tourists who bring fish food with them to the falls. My fishing techniques were crude, but I got my hands around several of these fish. Happily for them, they are all still safely huddled in there schools awaiting the next group of tourists and their handouts.
You can see a few more pics a my
photo album.
oVo